Standards Perfumery Collection
These are 5 models available in different dimensions. They are all adapted for FEA 15 pumps and can be personalized by engraving or screen printing a logo. A wide range of finishing is available: electroplating, metallization, ecoating ... Some models are also available in magnetic version.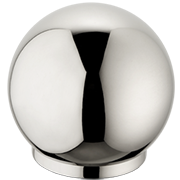 TERRA
A real must-have, Terra is a round zamak cap fitting with any type of glass bottle, whether cylindrical, rectangular, square or spherical. With a sleek design, Terra cap expresses its personality by its weight of 116 g for a premium packaging. A lighter version is available to be compatible with all budgets.
LOTUS
A great success of our collection, LOTUS cap impresses with its elegance mixed with simplicity. Its square lines appeal to men while its curves give it a feminine look. This androgyny allows to find an opening of range in only one and same cap. Its surlyn version offers the sought transparency for a sleek and modern design.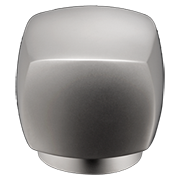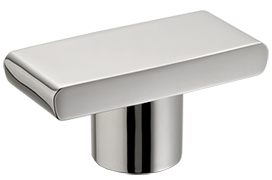 IRIS
Rectangular and classy, IRIS restyles one of the key shape of perfumes cap by softening it thanks to rounded ends. IRIS cap is available in 2 versions: a small and a large model. It adapts perfectly to personalization by engraving a logo on the top.
FLORE
At first glance, Flore cap with its octogonal shape expresses both originality and singularity. Its large flat top allows a personalisation by offering the possibility of engraving a logo or text identifying a brand.

BAMBOU
The ultimate elegant model, BAMBOU cap fits both male or female perfume audience. It is compatible to all needs by offering two sizes: a small one for 30 or 50 ml bottles and a large one for bigger capacities. The engraving option on the top allows an extreme personalisation. Innovation: the large model is now available in magnetic version for offering an exceptional experience to consumers.